The products on this page are specifically for Hobie boats. The designs are the result of requests from customers, mostly from our local fly fishing club San Diego Fly Fishers.
The Rudder Control Seat Bracket resulted from the Club's experience with the fragility of the original part while fishing remote waters of Baja California, and the desire to have access to replacements in a reasonable time frame and cost.
Rudder Control Seat Bracket
Rudder Control Seat Bracket Prices
| | | |
| --- | --- | --- |
| SKU | DESCRIPTION | PRICE |
| HB01 | Rudder Control Seat Bracket | $25 |
| HB02 | 2 Rudder Control Seat Brackets | $45 |
If you have installed the Hobie i Series to i-Trek Steering Kit on your Hobie inflatable boat, chances are you have broken it, or will break it in the future. The BixFish Rudder Control Seat Bracket is a stronger drop-in replacement for the Hobie bracket. The design also removes a lot of the play found with Hobie's part.
If you have a broken bracket, you may want two, particularly if you travel with your inflatable and fish remote locations; one to put into service, and one to have available as a spare although we hope you'll never need it.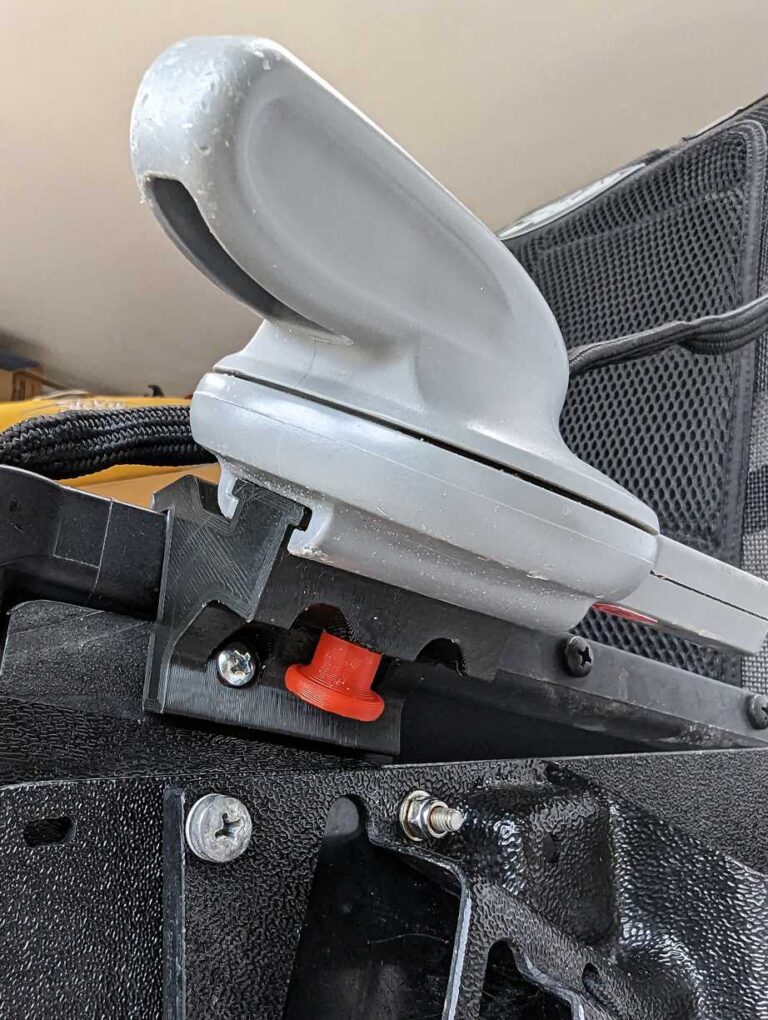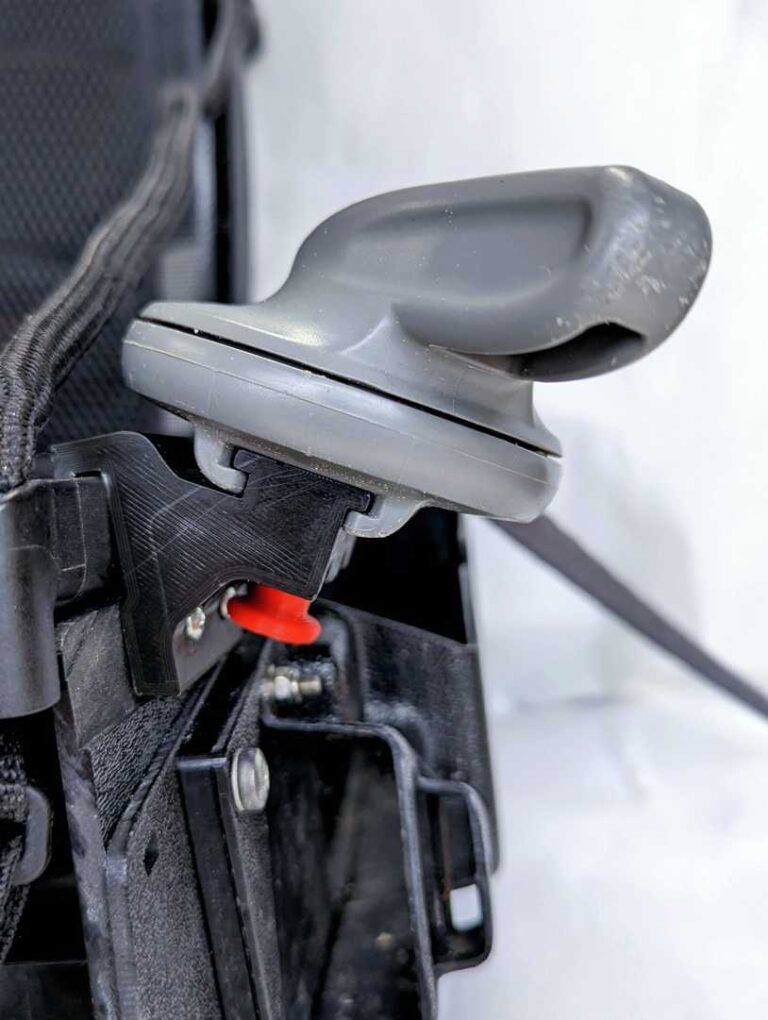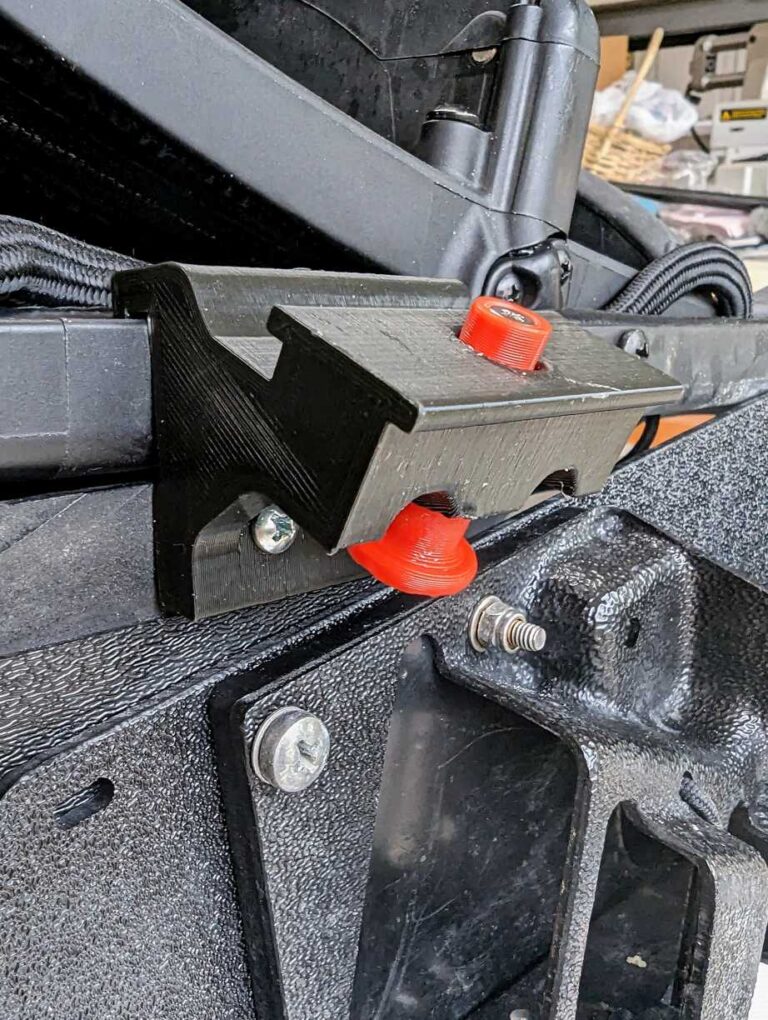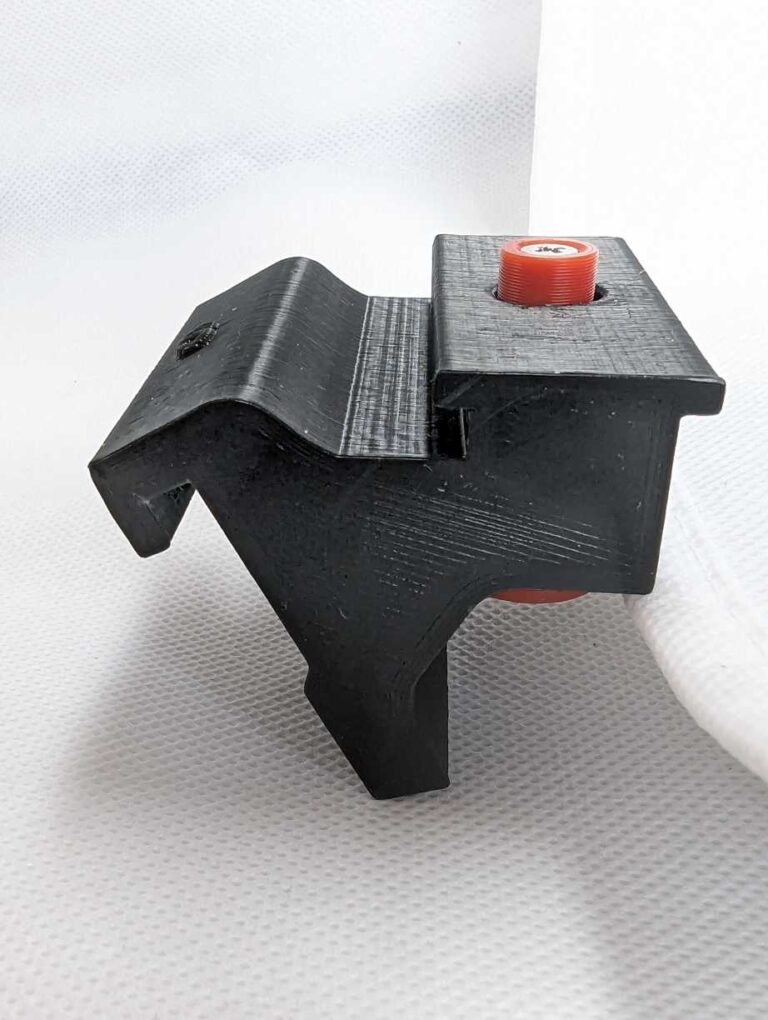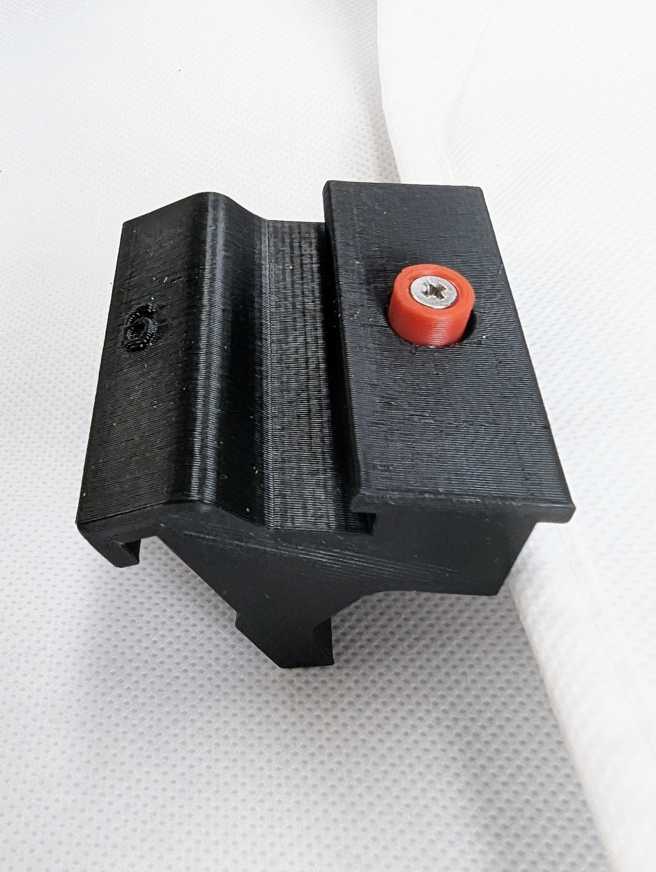 DISCLAIMER: With a stronger, more robust seat bracket comes the possibility of overstressing the seat in a mishap, potentially damaging the seat or harming you. The bracket is not an extension of the seat, it should not be sat upon or used as a handle or support. Life is full of choices, choose which is right for you, a brawny, beefed up bracket less prone to failure, or an original replacement part from Hobie."